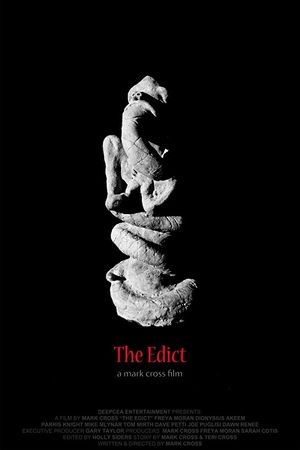 »INFORMAÇÕES«
Título Traduzido: The Edict Torrent
Título Original: The Edict
IMDb: 4,5/10
Gênero: Suspense, Terror
Lançamento: 2019 (Brasil)
Qualidade: WEB-DL 720p, 1080p
Áudio: Inglês
Legenda: Português
Formato: MP4, MKV
Tamanho: 1.37 GB, 1.64 GB
Duração: 1h 25 Min.
Qualidade de Áudio: 10
Qualidade de Vídeo: 10
Servidor Via: Torrent

SINOPSE: Uma mulher sofre de depressão psicótica debilitante. Algo sinistro está tentando se comunicar com ela. Será que ela descobrirá o que é ou a matará primeiro?
The Edict Torrent (2019) Legendado WEB-DL 720p | 1080p – Download
Caso haja algum problema de reprodução: K-Lite-Codec-Pack
::LEGENDADO::
WEB-DL 720p (MKV) | 1.37 GB

WEB-DL 1080p (MP4) | 1.64 GB

The Edict Torrent (2019) Legendado WEB-DL 720p | 1080p – Download