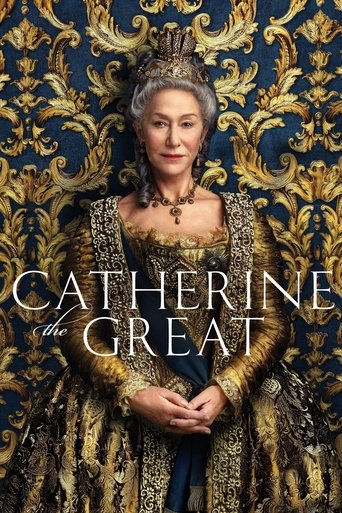 »INFORMAÇÕES«
Título Traduzido: Catherine the Great 1ª Temporada Torrent
Título Original: Catherine the Great
IMDb: 6,2/10
Gênero: Biografia, Drama, História
Lançamento: 2019
Qualidade: WEB-DL 720p
Áudio: Inglês
Legenda: Português
Formato: MKV
Tamanho: 3.23 GB | 5.02 GB
Duração: 50 Min. /EP.
Qualidade de Áudio: 10
Qualidade de Vídeo: 10
Servidor Via: Torrent

SINOPSE: Durante o reinado de Catarina, a Grande (Helen Mirren), o Império Russo não parou de se expandir e se modernizar. No entanto, o final do reinado dessa imperatriz russa acaba sendo marcado pelo seu caso amoroso com Grigory Potemkin (Jason Clarke), um estadista russo.
Catherine the Great – Minissérie Completa Torrent (2019) Dual Áudio / Legendado WEB-DL 720p | 1080p – Download
Caso haja algum problema de reprodução: K-Lite-Codec-Pack
:: DUAL ÁUDIO ::
WEB-DL 720p (MKV) | 3.23 GB

---
::LEGENDADO::
WEB-DL 480p (MKV) | 1.88 GB
WEB-DL 1080p (MKV) | 5 GB
Catherine the Great – Minissérie Completa Torrent (2019) Dual Áudio / Legendado WEB-DL 720p | 1080p – Download